Decentralized Crypto Tokens driving growth of the WeWin digital organization community
Missed Dogecoin? Missed Shiba Inu Coins? Don't miss out again and come to get WeWin tokens now!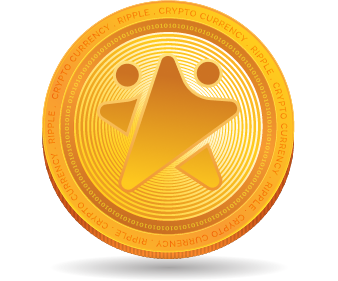 WeWin token is the community owned Polygon-based ERC20 token with 100 billions as max supply . Anyone can participate in buying before all supplies are sold out and then trade in decentralized crypto exchange QuickSwap. WeWin token will be used in WeWin PoS blockchain and also for WeWin worldwide members to redeem its reward points and trade.
Bid Adieu to the year of the Ox 2021 with grace and gratitude,
Embrace brand new year of the Tiger 2022 with hope and passion!!
With earnest regards to the upcoming Lunar New Year,
It is with great excitement that WeWin Platform hereby brings celebratory news for its WeWin Verifiers.
Each of WeWin's first 100,000 Verifiers is eligible to obtain a WeWin Mansion NFTs, each with an initial value of 0.05ETH,  resellabe on the OpenSea.io marketplace platform.   
Starting March 1st, 2022, 100 WeWin Mansion NFTs will be distributed daily on a First-Join-First-Reward basis, where the WeWin Mansion NFT distribution rate will gradually slope up and expectedly increase week by week.  
In addition to its NFT resale potential, WeWin Mansion NFTs play a valuable role in the ezVerse metaverse.  
Share this great news with your friends, family and beyond to join as WeWin Verifier and grow the WeWin Community ! 
WeWin is built as a Digital Autonomous Organization, a community-led entity with no central manual authority, fully autonomous and transparent with its goals, objectives and policies defined in Smart contracts executed on the underlying blockchain. 
Platform integrity is achieved upon WeWin's core verification logic that the credentials of each newly joining member are audited and validated by an existing verifier in order to maintain the authenticity. 
The goal of WeWin is to achieve a truly autonomous decentralized community that fosters growth with its innovative reward policies using platform governance token WWC,  and later contributes to a self-sustaining metaverse ecosystem.  
Q2, 2022:
Start distributing WeWin Mansion NFT to first 100,000 WeWin verifiers.
Q3, 2022:
Support WeWin Verifies to play  game and earn WWC tokens.
Q4, 2022:
Launch WeWin main net.
Q1, 2023:
Develop Web 3.0 dApp for WeWin community.
WeWin platform recognizes the value of early adoption and social referral and thus properly reward each verifier members, based on time of registration, quantity of referral, team building activity level. In addition,  WeWin Platform rewards early adoption by distributing valuable NFT assets.  
If you believe the traditional centralized corporate hierarchy will soon be replaced by decentrlized entities whose efficiency and reach are orders of magnitude higher,  join WeWin now and in this new year – Build Together, Prosper Together, Win Together !!
Wewin uses a verifier recommendation mechanism. To apply to become a Wewin verifier requires an existing verifier as an introducer, agrees to Wewin's community service and privacy terms, and pays $100 as an audit fee.
If you are an influencer, help spread the word by promoting WeWin on Twitter, Facebook or any social platforms of your choice. Will bring you a generous income.
If you are a marketer, you can earn WeWin Tokens as reward by becoming a verifier on https://wewin.pw